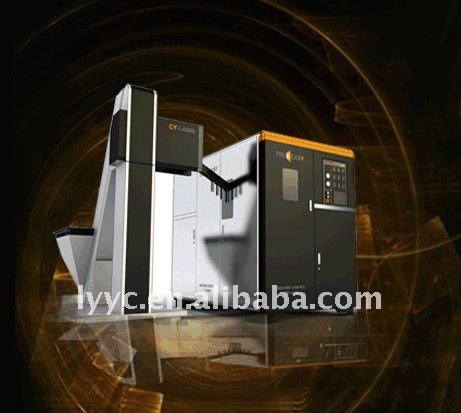 Place of Origin:

Liaoning China (Mainland)

Brand Name:

Trueeasy

Model Number:

CY-II-A2400

Plastic Processed:

PET

Application:

Bottle

Blow Moulding Type:

Stretch Blow Moulding

Automatic:

Yes

Condition:

New
1.Full Automatization PET blowing machine
2.High Intelligence
3.Low cost
4.High throughput
Machine Features:
1.Satisfaction with different atmospheric pressure for blowing and mechanical action by dividing the blowing and action into three parts in the air pressure diagram of the machine.
2.Low cost, high efficiency, easy operation, easy maintenance, etc, with automatic technological process.
3. Low damage rate: less than 0.2 percent.
4. Stable performance with advanced PLC
5. Strong penetrability and good and swift distribution of the heat by letting the bottles rotate by itself and revolute in the rails simultaneously in the infrared preheater.
6. High adjustability to enable the preheater to preheat preforms in shapes by adjusting the light tube and the length of the reflecting board in the preheating area, and eternal temperature in the preheater with an automatic thermostatic apparatus.
7. Two ways of operating: automatic and manual.
8. No contamination and low noise with the air cylinder to drive the action instead of the oil pump.
9. Conveying preforms automatically with conveyor.
10.Strong clamping force with high pressure and double crank links to lock the mold.
11. Low rejection rate: less than 0.2 percent.
12.Contamination is avoided for the bottle body.
13. Easy installation and starting
14. Ideal effect of the chilling with the chilling system.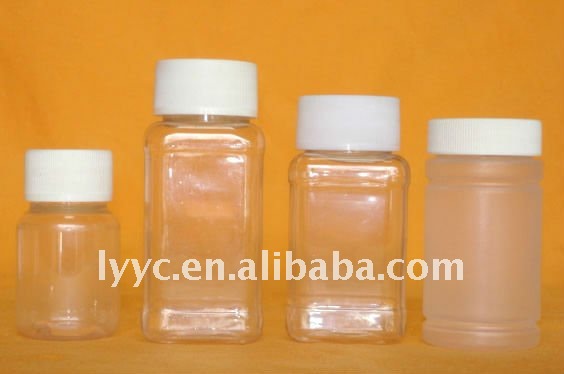 Technical Parameter:
| | |
| --- | --- |
| ITEM | CY-II-A2400 |
| Theoretical output | 2400 |
| Max.container volume | 0.8L |
| Max.neck diameter | 38MM |
| Max.container diameter | 86MM |
| Max.container height | 265MM |
| Number of cavity | 2 |
| Number of lamp | 16 |
| Max.heating power | 15KW |
| Installation power | 32KW |
| Actual power consumption | 8KW(500cc18g) |
| Operatating low pressure | 0.7Mpa |
| Low pressure consuming | 1200L/min |
| Blowing pressure | 3.5Mpa |
| High pressure consuming | 1200L/min |
| Operating pressure | 0.3-0.5Mpa |
| Temperature | 10 |
| Machine dimension | 3.1×2.4×2.2 |
| Machine weight | 1.5T |